We cut glass and mirrors to your precise specifications and measurements. We do nearly any shape, thickness, edge, strength and glass type. We understand customer's in the glass industry plan their installation based on the suppliers time of delivery.
Fabricating in a timely manner, and meeting our client's deadlines is our main priority.
---
---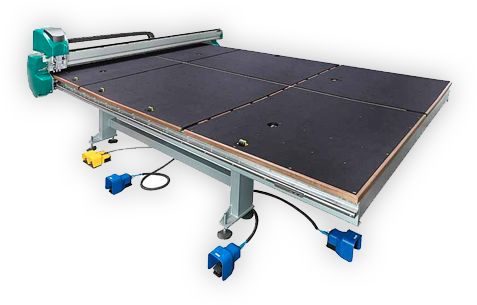 The CNC Cutting Table is used to cut glass according to the customers specifications.

The CNC Cutting table cuts with advance software that optimizes the cutting process to reduce glass waste. This machine can make linear and diagonal cuts with high precision. Our cutting machine is very accurate, and helps reduce errors that may occur with a manual cutting process.

Capacity: 144" x 108"
---
The CNC Work Center Machine is used to perform all machining steps on flat glass.

Digit Glass is a multi-functional CNC work center with 5 digital interpolated axes designed for hi-tech performance. The Digit Glass can perform routing, shaping, edging, polishing, drilling, beveling, writing, grooving, 3d carving, straight cuts with saw blade, and flat edging with cup wheels.

Capacity: 144" x 96"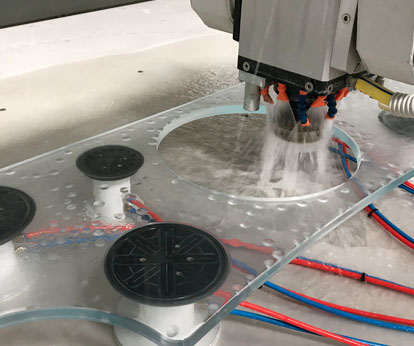 ---
Edging machines are used for straight polished and beveled edges in different angles on a flat glass.

The process of grinding and polishing an edge is completed in a single step and can produce a variety of edge styles, such as pencil edge, OG edge, and other profile edges on flat glass.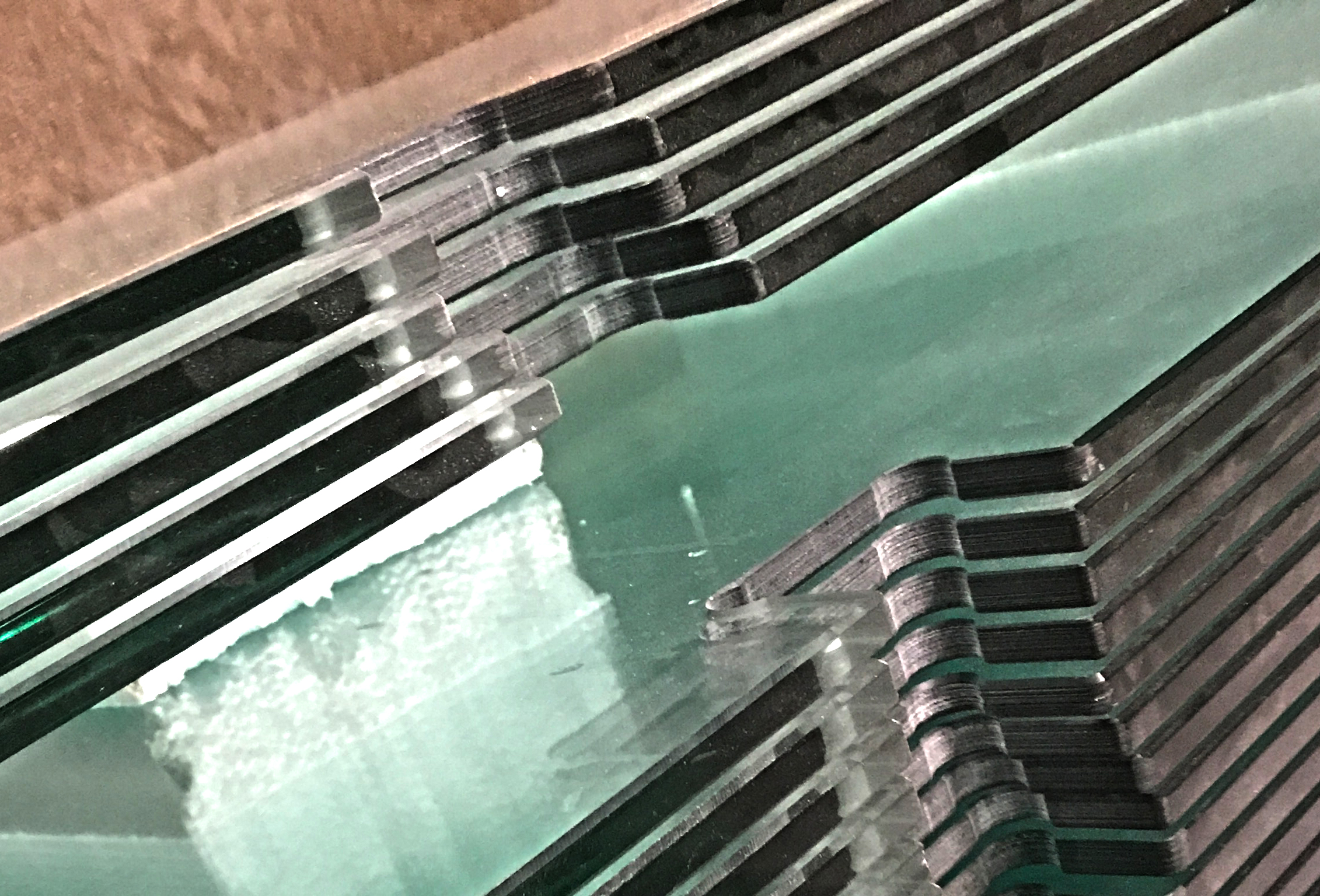 FLAT

PENCIL

OG

BULL NOSE

MITER

BEVEL
---