Laminated Glass is a product which consists of two glass lites bonded by a laminated layer. Laminated Glass essentially uses and manipulates existing materials to create laminated glass products. Custom laminated glass styles can be created by changing the lamination layer and glass surfaces.
---
---
Extra strength for extra safety and protection
---
By most building codes, laminated glass is considered "safety glass." While it can be broken, fragments usually adhere to the plastic layers reducing injury risks. If desired (or required), laminated glass can be further strengthened by manufacturing it with units of heat-strengthened or tempered glass. Because of its strength and safety features, laminated glass is preferred when any of the following are required:
Hurricane and impact resistance
Sound reduction
Protection against forced entry
Glass floors, stairs or railing
Protection from fallout of broken glass of building facades
Protection from "smash and grab" thefts for storefront window displays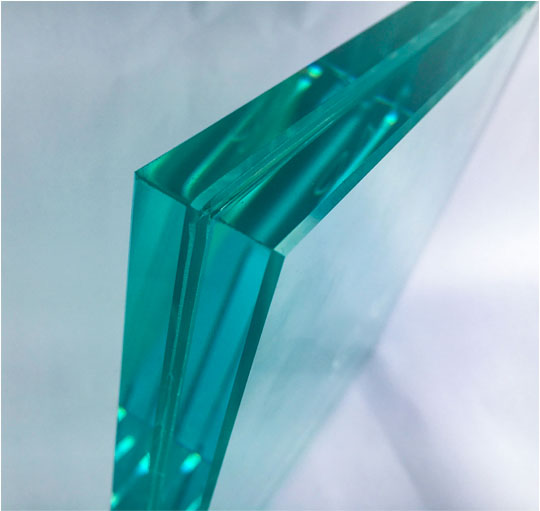 ---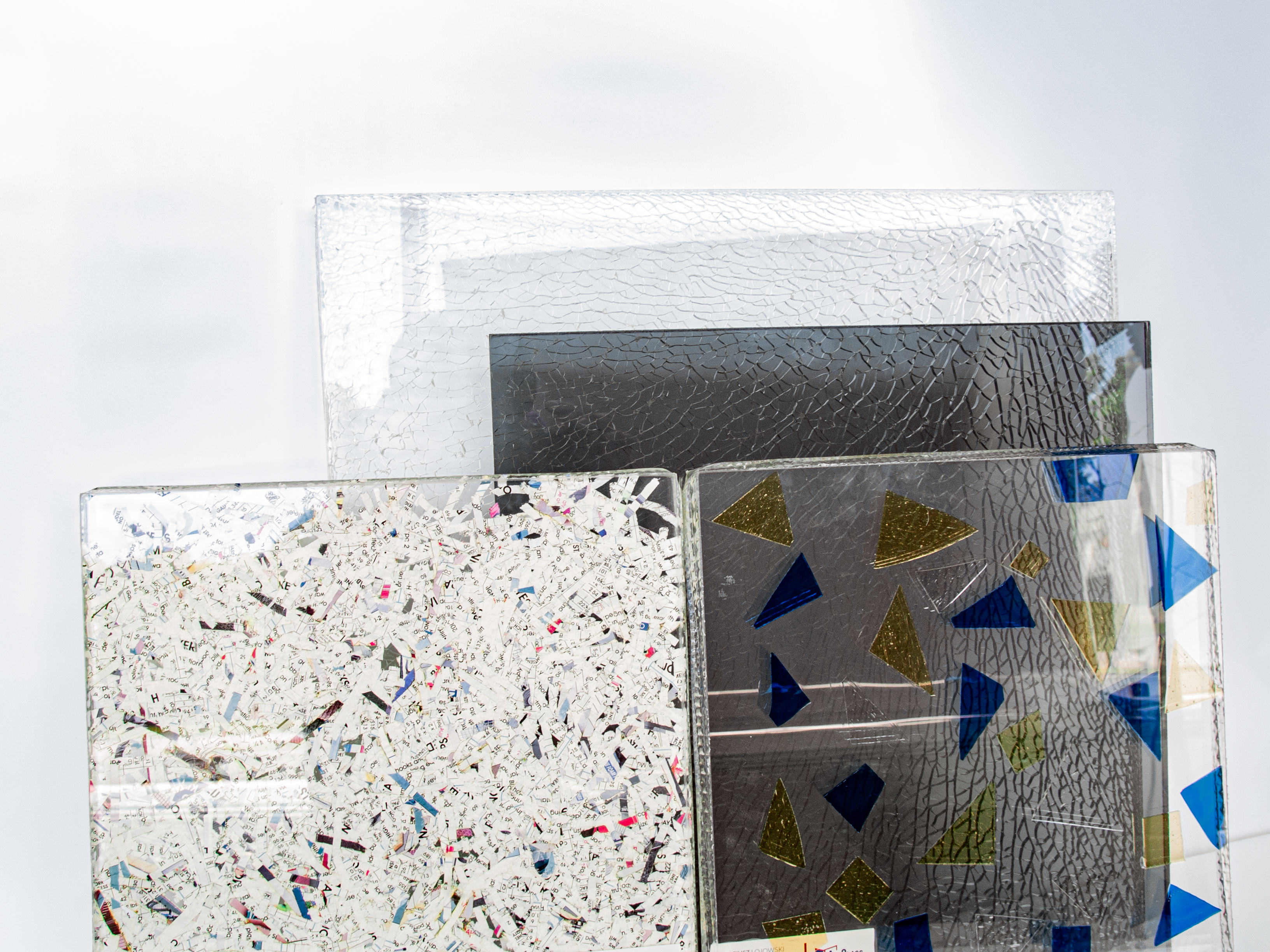 Decorative Glass Lamination
---
Allglass Tempering offers a wide variety of decorative lamination that can turn glass into a work of art. Laminating two pieces of glass with a thermoplastic interlayer not only adds style, it adds strength. Lamination can be applied to nearly any type of glass in stock. In addition to standard interlayers, unique textures resembling stone, marble, custom-printed, or organic materials, are also offered for a custom style.
Contact us to get creative!

Laminated products use an ethylene vinyl acetate (EVA) interlayer. Lamination that requires more structural strength use high-strength SentryGlas. Laminated glass panels can also be tempered prior to lamination for additional strength and safety.

Allglass Tempering offers a variety of standard decorative interlayers offering a unique blend of texture and translucence.