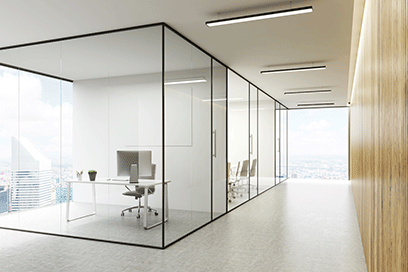 We offer Smart Glass
Smart Glass is an innovative building material that is made from electrochromic glass to create intelligent partitions, windows and skylights. The properties of these electrically switchable surfaces are able to change their properties when an electric current is applied.
It can be used in partition screens, windows, roof-lights and doors, security & teller screens and even serve as an excellent HD projection screen. The beauty and flexibility of this product allows architects and designers to continue to find new and innovative uses for it.
Custom built Glass Units
Need replacement glass for your windows or door?
Whether it is one pane or a full house of windows, we are here to help. From replacing broken glass to updating your home or business with energy efficient glass, our team has the knowledge and experience to meet your needs.